so the borough posted this beautiful shot of downtown covered in snow - i thought i'd share it with you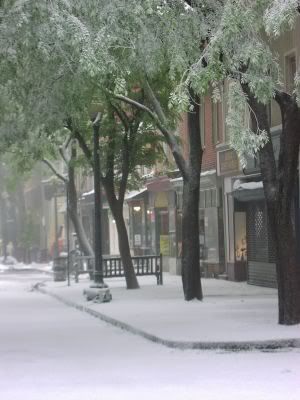 oh yeah thats the fake snow - note the trees in full leaf :)
for those more interested in the stars they also posted this photo
and here's the official write up:
Marley & Me Filming Completed
Filming for the movie adaptation of Marley & Me has been completed in downtown West Chester. The magic of Hollywood was evident as film crews made it "snow" on Gay Street in the middle of May. There was also plenty of action as Jennifer Aniston and Owen Wilson were seen frolicking through the pretend snow.