i have started the past few mornings by blaring chumbawa's tubthumbing. if you havent heard it for a while - i suggest listening to it! :)
last week i was able to get my hands on a white wool sweater- something i wanted for a while for some new stuffies for my etsy shop.
this week the kids are home for spring break and of course shawn is away until thursday night :)
we have some fun things planned though they want to make their own stuffies, play some card games, and i think we'll melt down our old crayons in to new ones in some muffin tins.
i got my shirt from
Jeffrey Sebelia's cosa nostra
so the shirt came with a tag reads "This item is garment washed. Each item will differ is size and texture. The shape, colour and texture may change with wear and cleanin. This is wired garment. Wrecking and fraying will occur with repeated wear and cleaning. Handle with care when on and out. 100% rayon dry clean only
and here is a little green for st patrick's day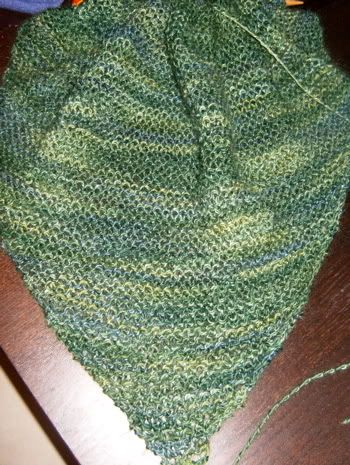 its a light weight shawl that im knitting for my etsy shop
see boo knit