im still sleepy
i possibly made the mistake of letting kids watch "nacho libra" last night. then this morning showing them some wrestling moves. now its a full on "lucha libra" in the living room. audrey is asking me to make her a mask and she is walking around in halloween strech pants from prima* jackie and a quilt around her shoulders. max is in just just shorts.
ok i'll admit
i LOVE IT -- until some one gets hurt :D but thanks to karate lessons and the moves i showed them that shouldnt happen!
i'll try to get a photo or two- oh i was just invited to the "big match"
*spanish for cousin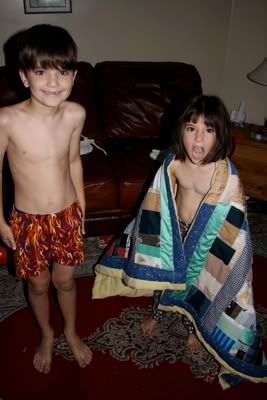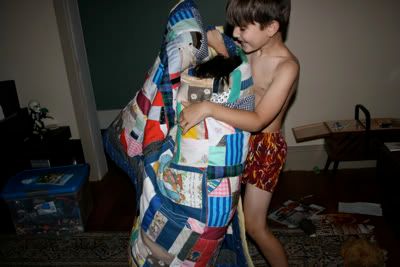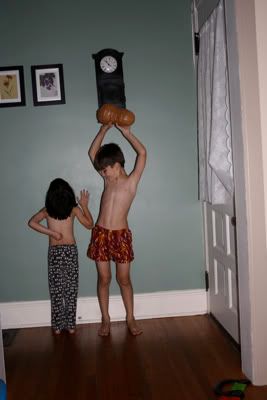 (if you are wondering the peanut is the trophy)